CM2006
CM2006 will be held in Brisbane, Australia 24-27 September 2006. The conference website is at: www.materialsaustralia.com.au/cm2006/
Questions & Answers
Questions and answers for the papers presented at the CM2003-conference are now available on-line.
Quick facts
Following the conferences in:
Vancouver, Canada 1982; Kingston, Rhode Island, USA 1986; Cambridge, England 1990; Vancouver, Canada 1994; Tokyo, Japan 2000 and the mini-conferences in Delft, The Netherlands 1992 and in Budapest, Hungary 1996. The
6th International Conference on Contact Mechanics and Wear of Rail/Wheel Systems
took place in Gothenburg, Sweden, June 10-13, 2003.
More information
More detailed information is available on the following subjects
Related topics

A special issue of FFEMS devoted to rail fatigue will be released shortly. If you were a CM2003-delegate, it is possible to order your copy at areduced price by using the linked order sheet (pdf-file).
ESIS have several activities related to Wheel/Rail contact. See the ESIS homepage and the ESIS news page for more information.

---
Sponsors
We are very happy to announce that the conference was sponsored by the following companies:
Main sponsor
Sponsors
| | | |
| --- | --- | --- |
| | | Speno International |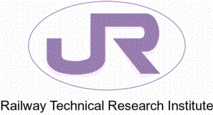 Railway Technical Research Institute


National Research Council Canada -
Centre for Surface Transportation Technology (NRC-CSTT)
---
The CM2003-conference was organized by CHARMEC in cooperation with


Last update 2005-07-11 by
Anders Ekberg / anek@solid.chalmers.se